IT'S BACK! RUNNING FOR ROSWYN 2019 & AFTERNOON TEA & GOLR ARCHIVES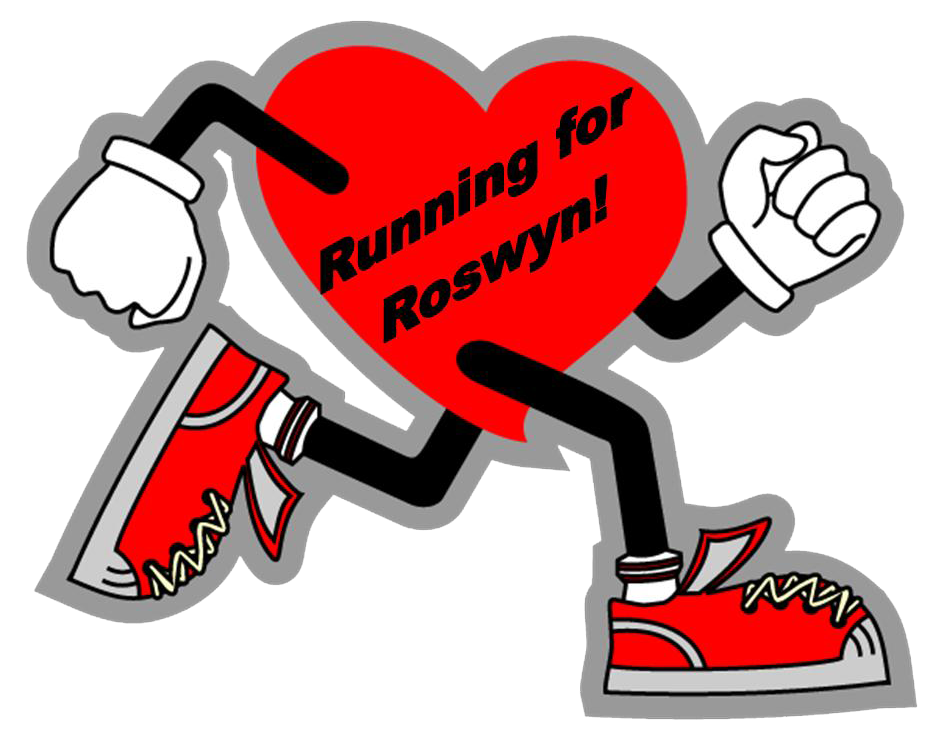 SUNDAY 16th JUNE 2019 AT 2 p.m.
Join QR Fiona Paige along with many Lady Ratlings for a scrumptious afternoon tea and look
at the GOLR Archives. Our Ast. Reg Ratling Ann Wickens will lead the walkers on a walk from Brixton, around the Common and then in to Roswyn for their much deserved afternoon tea. You can be one of our walkers, or just attend the tea and Archives Day at Roswyn. If you can't be with us in person, then you can still support by sponsoring one of our walkers.
Please print out the booking form from the pdf above to purchase a ticket for the afternoon tea and we look forward to seeing you soon.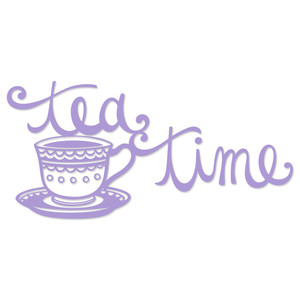 ARCHIVES DAY 2018 WITH CREAM TEA
SUNDAY 27th MAY 2018 AT 2 p.m.
Join QR Babs Leitch & Curator Pamela Craine for a wonderfual afternoon of

Show Biz Nostalgia & Memorabilia with the GOLR Archives.
In memory of our dear Dame PQ Audrey Maye, there will be the planting of a Magnolia tree,

and for our lovely PQ Bella Emberg we will be planting a climbing rose. Both have been bought

from donations from Ratlings, Rats and Friends. There will also be wonderful stories and

memories of both. Plus there will be a talk on some of the Stars who were Lady Ratlings

in the 1940's and 1950's. All this and a scrumptious cream tea with fresh strawberries

and raspberries for only £8 adults and £5 children.
To book, please download the booking form above and send in for your tickets.
THANK YOU FOR SUPPORTING ROSWYN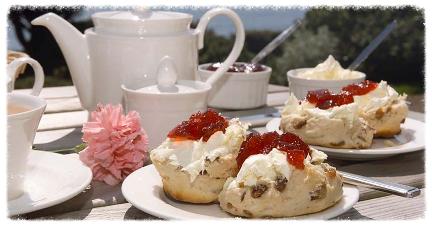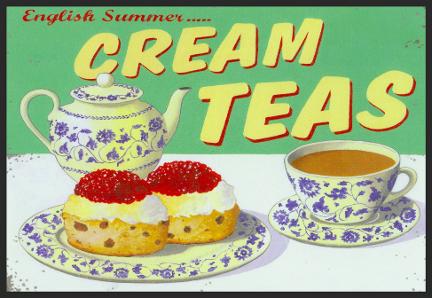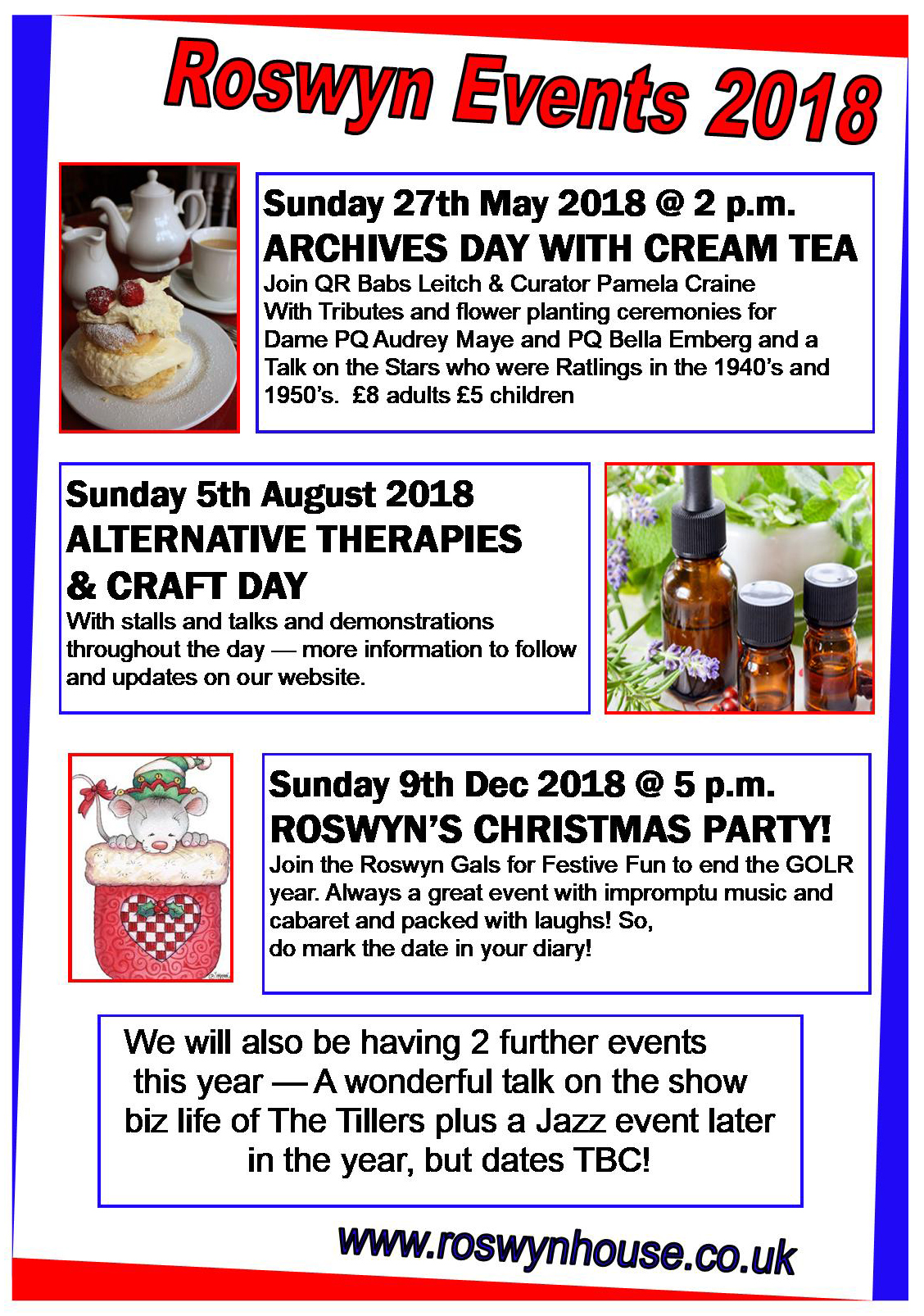 ----------------------------------------------------------------------------------
IF YOU WOULD LIKE TO DONATE FOR ANY OF OUR WALKERS, YOU CAN EITHER SEND A CHEQUE, PAYABLE TO
BBGOLRFF
AND SEND TO: BBGOLRFF, 25, MILTON ROAD, WALLINGTON, SURREY. SM6 9RP
OR YOU CAN SEND A BACS PAYMENT TO: ACCT: BBGOLRFOUNDATIONFUND: ACCT NO: 91495801 SORT CODE: 40-33-14 WHEN SENDING A BACS PAYMENT, PLEASE PUT THE FIRST NAME OF THE RUNNER SO WE KNOW WHO YOU ARE SPONSORING, AND PLEASE LET THE WALKER KNOW THAT YOU HAVE SPONSORED THEM AS WELL! IT WOULD ALSO BE GOOD IF YOU COULD EMAIL US TO LET US KNOW THAT YOU HAVE SENT A BACS PAYMENT:
roswynhouse65@gmail.com
THANK YOU ALL SO MUCH FOR YOUR WONDERFUL SUPPORT, IT IS VERY MUCH APPRECIATED.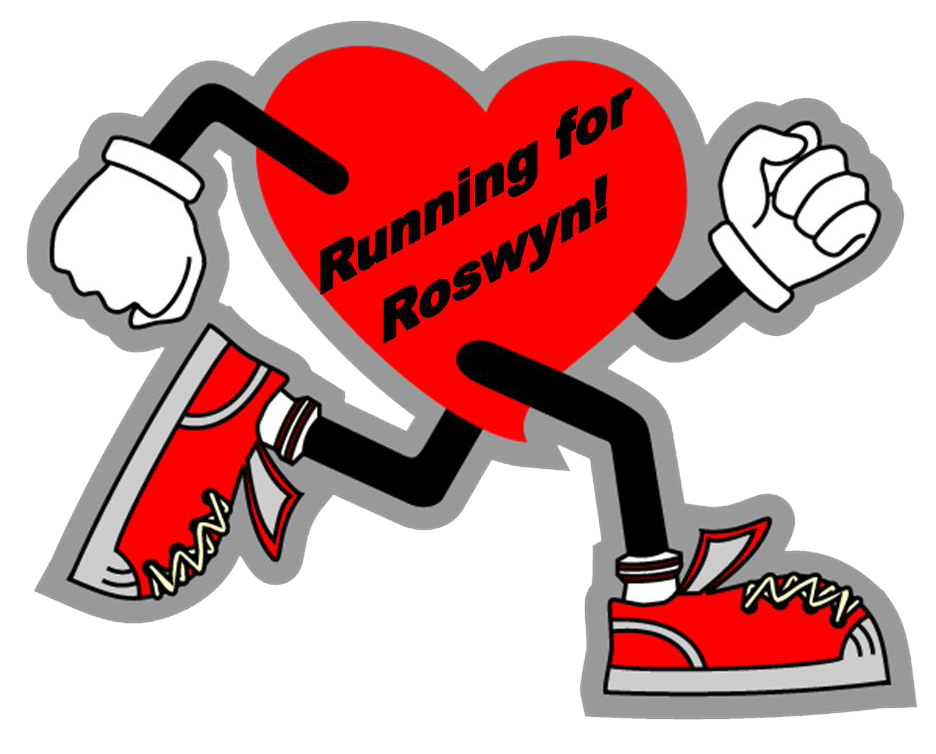 RATS TO ROSWYN WALK
&
THE 'APPY ARCHIVES AFTERNOON TEA WITH GOLR ARCHIVES
SUNDAY 2nd APRIL 2017
We have our first major event of the year on Sunday 2nd April and what a fun day it promises to be. Our wonderful Scribe Ratling, Ann Wickens has offered to lead a walk from The Water Rats Pub in Grays Inn Road, to Roswyn and she hopes many Sister Ratlings, plus guests will join her and help to raise a substantial amount of money for our modernisation plans. When the 'walkers' arrive in Streatham we will have a wonderful vintage afternoon tea in full swing, along with viewing the GOLR Archive Books & Memorabilia, so we hope to see lots of you there.
Walk will be led by Scribe Ratling Ann Wickens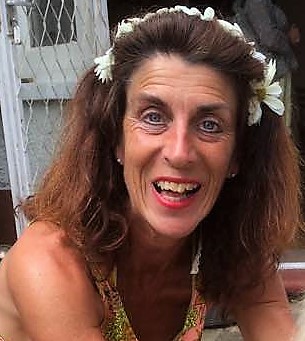 RATS TO ROSWYN WALK DETAILS:
Leave at 11 a.m. from The Water Rats Pub, 328, Grays Inn Road,
LONDON. WC1X 8BZ
Archives & Tea at 13, South Side, Streatham Common South, SW16 3BT
FROM 2.30 p.m.
Flyer can be downloaded along with sponsorship forms. Even if you can't attend, please think about sponsoring our walkers, any amount will help. THANK YOU VERY MUCH!
CHRISTMAS PARTY TIME AT ROSWYN 2016!
Yes, it's coming up for that time of year once again! Christmas at Roswyn is always special and this year will be no exception. Come along and join us for some festive fun, and as always this
event is free. Although if you are able to bring a raffle prize for our 'Jumbo Christmas Raffle'
we would be very grateful! We look foward to welcoming you on:
Sunday 11th December from 5 p.m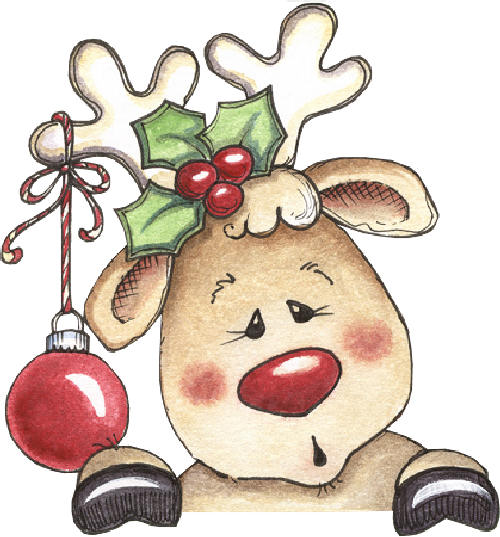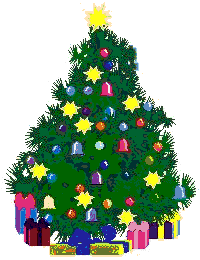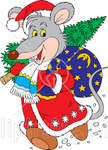 ROSWYN'S SUMMER FETE
SUNDAY 4th SEPTEMBER 2016 FROM 12 NOON
TO BE OPENED BY QR BELLA EMBERG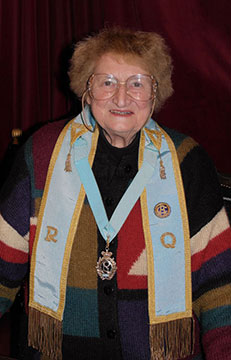 This is always a fun event, the house and garden are packed with stalls with tempting goodies for you to buy! Plus there is the tea stall where you can buy tea/coffee/cakes/sandwiches. Stalls include:
Tombola
Raffle
Plants
Bric a Brac, Books & Memorabilia

Retro Sweets
Jewellery Stall

Pimms Bar
Gifts & Crafts
Aromatheraphy Hand Massage
Refreshments available including tea, coffee, sandwiches and cream teas

We hope to see lots of you there and please bring family and friends with you too as you can sit in the garden under the table umbrellas and have a wonderful relaxing afternoon.
Entrance is just £1 and your ticket will be entered into a prize draw to win a bottle of wine.
Children are free
---------------------------------------------------------------------------------------------
GOLR'S ARCHIVES DAY & AFTERNOOON TEA WITH OUR QR BELLA EMBERG
SUNDAY 17th APRIL 2016 at 2 p.m.
Join Queen Ratling Bella Emberg, Curator, P.Pr. Billie Roper along with her Officers for 2016 for the GOLR's Archives party hosted by Roswyn House. This event is open to family and friends of Lady Ratlings as well as Ratlings! It makes for fascinating reading looking through the GOLR archives and photo albums from the start of the Order in 1929 right up to the present day. And this year there will be a talk by Dame PQ Audrey Maye with her recollections of some of our past members like Sophie Tucker
TICKETS ARE AVAILABLE NOW AT ONLY £8 each to include Sandwiches, Cakes, Tea & Coffee
Please download and print off the booking form from the link above, look forward to seeing you there!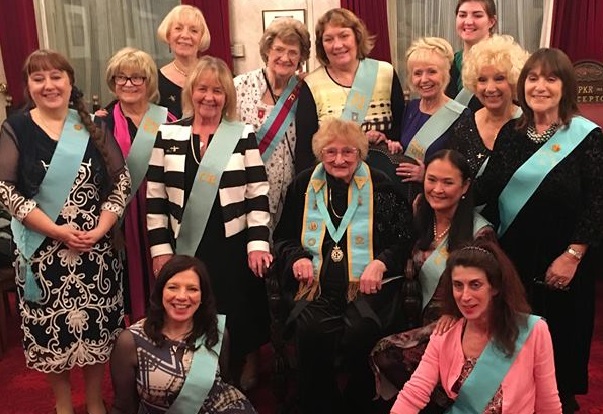 ---------------------------------------------------------------------------------------------------
DVD OF ROSWYN'S 50th ANNIVERSARY BUTLINS LUNCH
A fantastic reminder of the day! Recorded for us by Ray Green and available to purchase directly from us. One dvd is just £9 including postage. To watch a short compilation from the dvd, please go to our Gallery page.
Please make and send your cheque to: BBGOLRFF,
25 Milton Road, Wallington, Surrey. SM6 9RP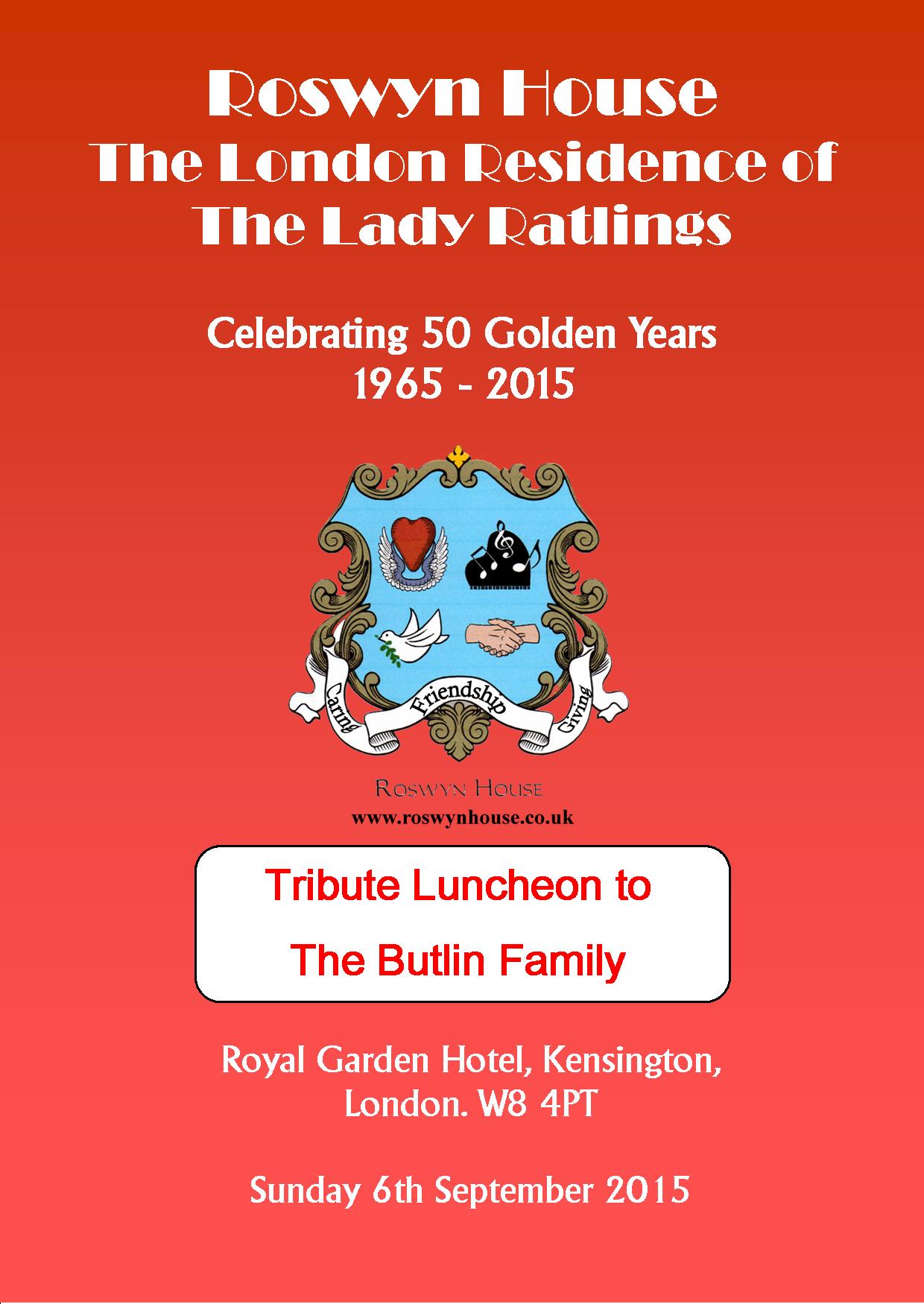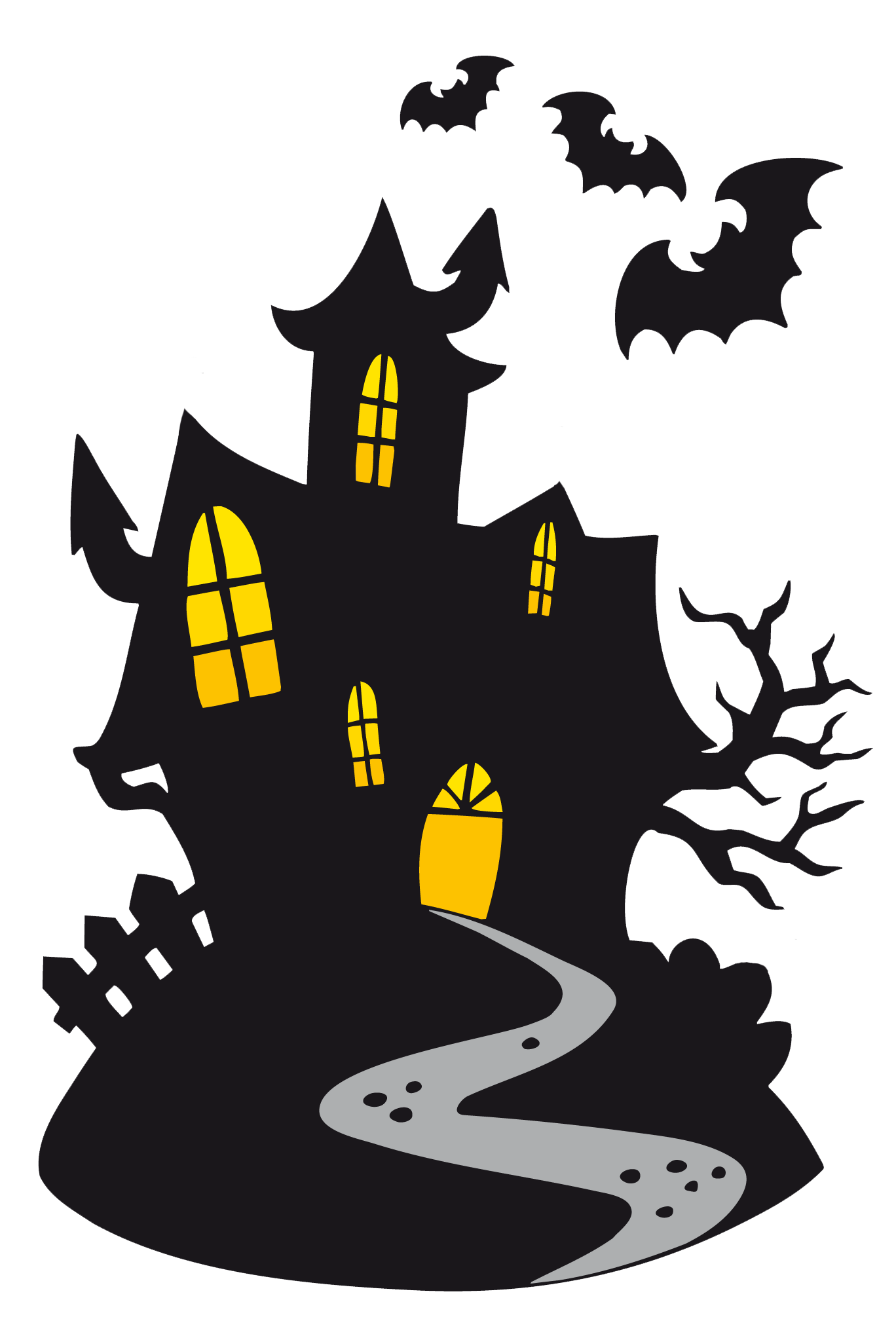 SPOOKY HALLOWEEN NIGHT AT ROSWYN HOUSE!

THURSDAY 29th OCTOBER 2015

4.30 to 8.30 p.m.

Come and join in all the spooky fun at Roswyn.
Please come dressed up as there will be prizes

for the most original outfits!
Ticket price of £10 includes food, games, music, prizes and surprises!
All proceeds for Roswyn's Restoration Fund.
Download and print off the booking form from the link above, write down your email address and we will confirm your booking via email.

----------------------------------------------------------------------
Huge thank you to everyone who came along, we had just over 200 people in the room! We never thought this event would get this big but what a day it was! We will be putting up photos, video and comments very soon but for now, a huge thank you from all at Roswyn House for your support of our special 50th Anniversary function.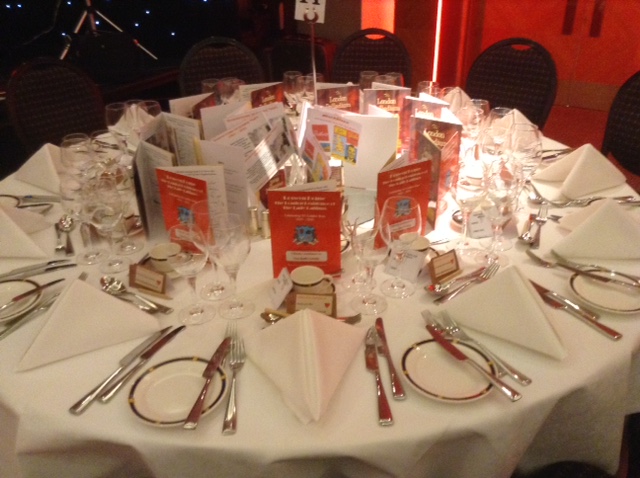 Thank you to everyone who has bought tickets for this event, we have had to upgrade the function room three times now as we have sold so many tickets! We are very grateful to everyone who is coming along.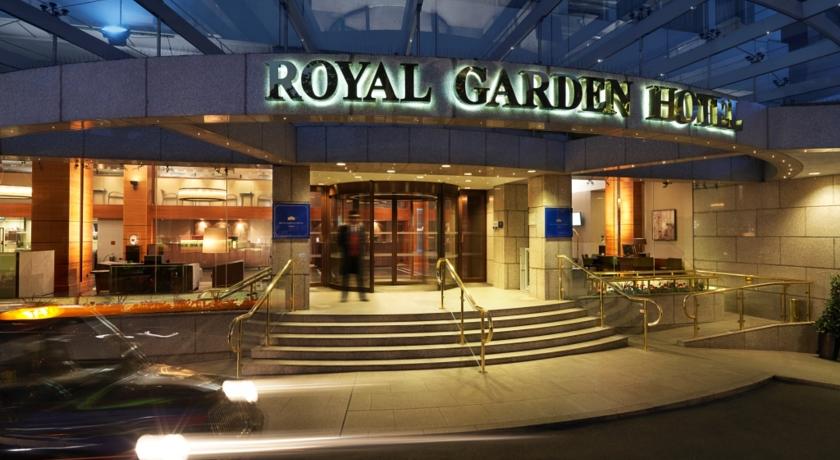 Sunday 6th September 2015 -- 1 p.m. Reception

The Royal Garden Hotel, Kensington.
Delicious meal, live music and cabaret

plus lots of 'Butlins Holiday Camp Fun!'

Tickets available now, download the flyer

and booking form from the link above
All proceeds to Roswyn's restoration fund

--------------------------------------------------------------------

GOLR ARCHIVES DAY

Sunday 29th March 2015 from 12 noon with buffet lunch at 1 p.m.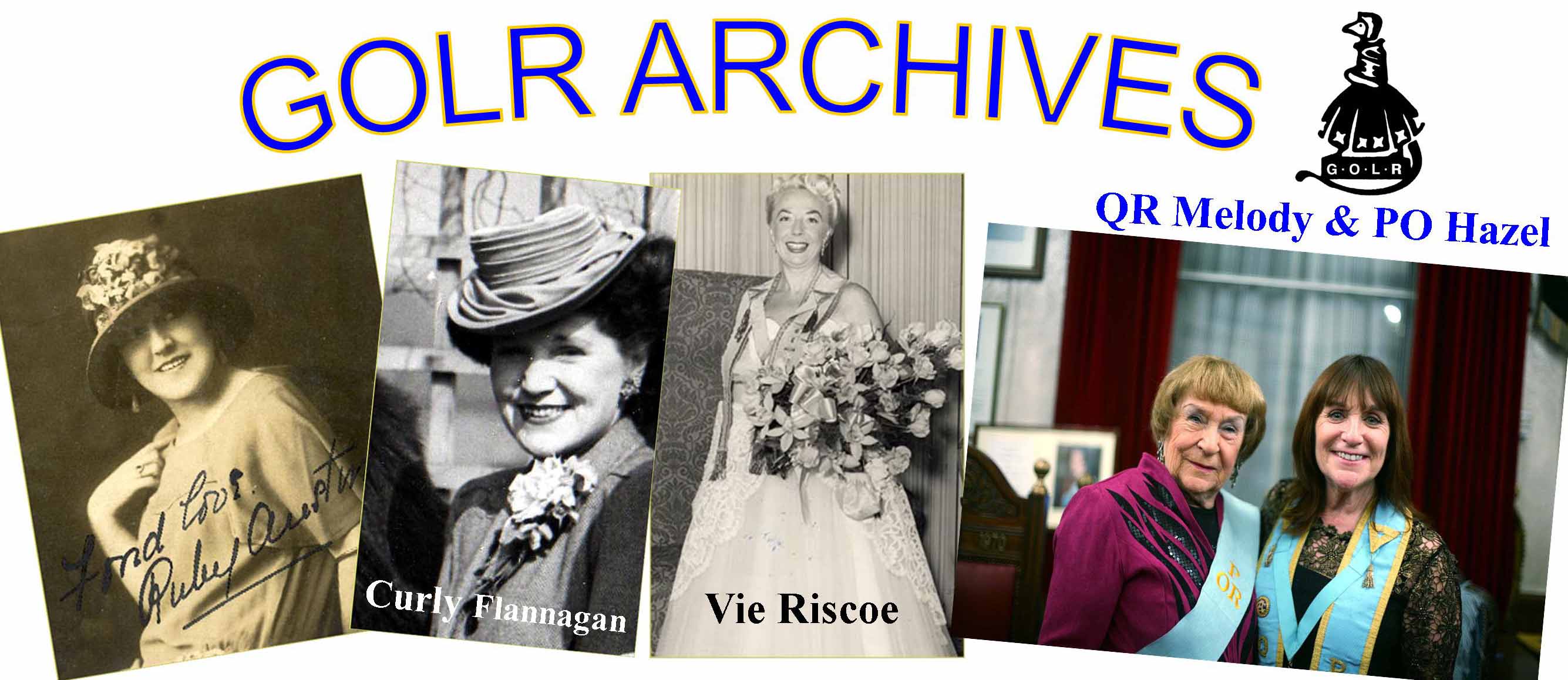 This year our Curator, P.P. Billie Roper is having the number 50 as the theme for the Archives Day.

This is to tie in with Roswyn's 50th Anniversary Year!
Tickets will be on sale at next Lodge on the 18th February 2015. £7 including light buffet lunch

So please bring along family and friends who would like to see the wonderful array of the GOLR photos and memorabilia and enjoy the light buffet luncheon.
Thank you to everyone who came along to support the day, below are just a few of the FB comments of Ratlings who attended.

Charlie James 29 March at 20:51 ·
Another wonderful, wonderful afternoon spent at Roswyn House today, the home of the Grand Order of Lady Ratlings. The archives were opened and there was much to see from as far back as 1928. We had a full house with great company. Thank you so very much to the ladies who laid on a fabulous lunch for so many. Can hardly wait for our next event. There's always a special welcome for everyone at Roswyn.
Anna Golden Yes Charlie it was a fantastic afternoon. The House girls are amazing. Here's to the next event! xx
Charlie James They truly are Anna all that hard work to make our events so memorable. I've come to love Roswyn over the years, I really have. Aren't we lucky To have has such a kind benefactor in Sir Billy Butlin & the continuing support of Lady Butlin and her family?
Anna Golden Yes we really are- it's a real 'family' house! xx

Tricia Court Congratulations to our Curator Billie Roper for her displays celebrating the 50th anniversary of Roswyn. Our archive books are always available to look through if you pop in any Tuesday or Friday when we're there. You will be amazed at the wonderful talent we had and the fabulous talent we have now.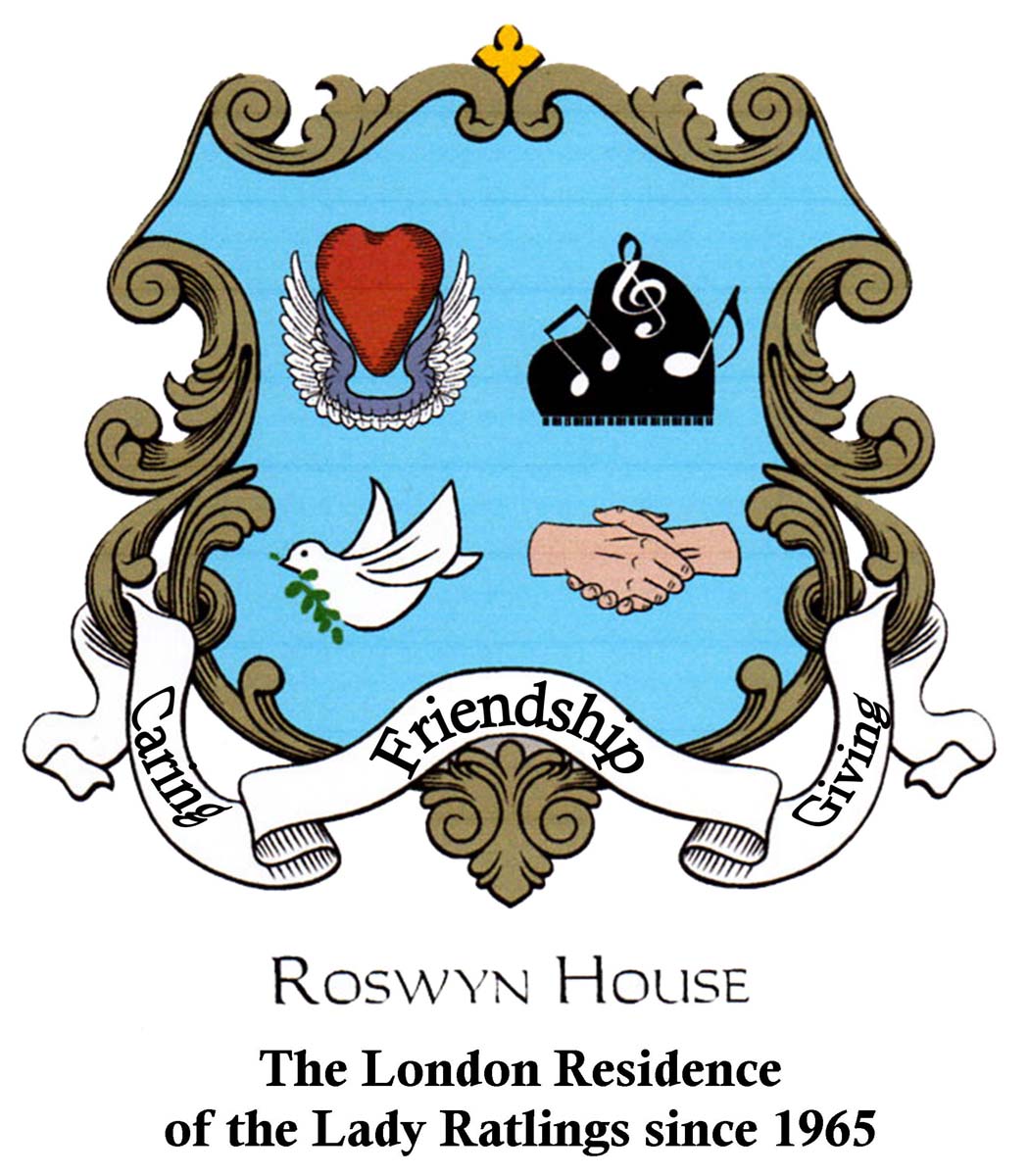 ---------------------------------------------------------------------------------------------------------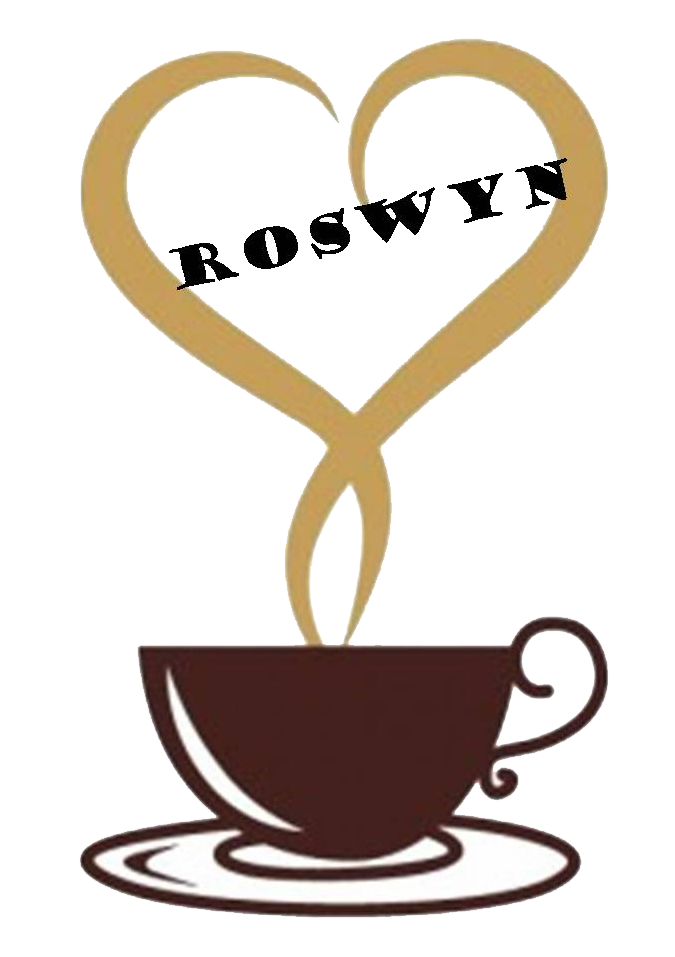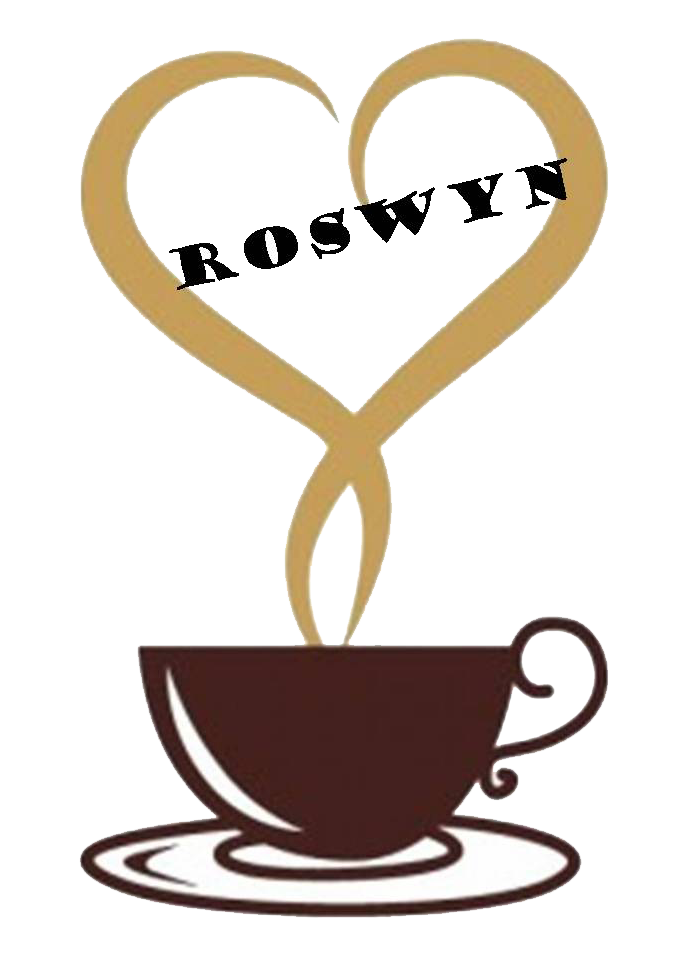 LOCAL COFFEE MORNINGS: If you are not able to attend Roswyn's functions but would still like to help out with our fundraising, then why not host your own 'Local' coffee morning in your area? These used to be very popular years ago with members of our Order organising them, and many of us will especially remember the ones organised by the late PQ Marie Calores at her house in Enfield.
All you have to do is invite any Ratlings who live in your area (The Essex Girls - The Sussex Girls - The Norfolk Girls - The Scottish Girls - or anywhere else in the UK where Lady Ratlings may live!), and then get them to bring along some family and friends as well. You provide the tea/coffee and biscuits, maybe another Ratling would bring some home made cakes, another one maybe a nice couple of Raffle prizes and you have a lovely afternoon and raise some funds for Roswyn's restoration.
ROSWYN FOR SMALL PRIVATE FUNCTIONS
Roswyn is available for Lady Ratlings and Water Rats for celebration parties, rehearsals and auditions, social nights, funeral receptions.
There are also some overnight/short stay rooms available for staying in when you are in London to save on the cost of expensive London hotel prices